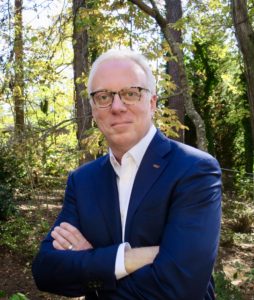 This is a blog about global sport with an emphasis on and passion for the Olympic Movement.   I have had the opportunity to serve the Olympic Movement in many ways.  First, as a sponsor, then as a member of the IOC's exclusive marketing agency, as a consultant to Olympic sponsors and companies aspiring to be Olympic sponsors, as a consultant to Olympic bid cities, International Federations such as Golf and Wrestling and even to a FIFA World Cup bidding country.
Sports, politics, and business are all intertwined, regardless of how much we want to believe they are not. I've had the honor to participate in the Olympic Movement from the loftiest of heights in the best of times and, in the trenches in the mud during worst of times, such as the Salt Lake City bid scandal of 1999.
Through it all I've learned that the Olympic Games are not just about sport; rather Sport is the path that leads us to the values we hold so dear.  The Games express this like nothing else on earth.
The Olympic Games are also about people; about us.  I have watched the leaders, movers, and shakers of the Olympic Movement, and observed the Olympic brand in action for many years.  This is what I will be writing about from time to time.
I hope you find something of interest in a post or two.
Thanks for visiting.
About me
I began my career in the Olympics in 1993, years ago, managing Delta Air Lines' Olympic sponsorship for the Atlanta 1996 Games.  After the Games, I joined Meridian Management SA, the IOC's new sponsorship and marketing agency designed to manage the IOC's TOP Program (global sponsorship program). At Meridian, we also helped pioneer the IOC's first-ever global brand positioning assessment and positioning program – that is perhaps my greatest source of pride while working at Meridian for the IOC.
There are a lot of people I need to thank for helping me along my Olympic path, but a few stand out. Beginning at Delta Air Lines, Judy Jordan gave me the chance to manage the Delta 1996 Atlanta Olympic sponsorship, and I am forever in her debt.  Rob Prazmark, the first Olympic consultant I ever hired, taught me – and Delta, more than we could ever learn about Olympic Sponsorship. Chris Welton and Laurent Scharapan, for offering me a chance to join Meridian Management SA in 1996.  Dick Pound, IOC Member Canada and former Chair of the IOC Marketing Commission and Michael Payne, former Director IOC Marketing, two of the best "clients/partners" ever in this long, long path.  And of course, every business client and every colleague, partner, and employee with whom I've had the honor to work with these past 20 years.
I got the entrepreneur itch after the Sydney Games and went out on my own, starting a small firm, Helikon Media with my great friend and Olympic brand mentor George Hirthler, where together, we worked on the Beijing 2008 and Vancouver 2010 Olympic bids.  The terrible tragedy of 9/11 put a crimp in our burgeoning business model and its financial health.
In 2003, I joined NASCAR for a year as Managing Director – Consumer Communications, working for some of the smartest people in sports.  I learned a lot there from the late Jim Hunter, George Pyne and the France family.  Late in 2003, yearning for the Olympics, I created a company called Helios Partners in my basement where I started, led and managed the company's bid city practice for 10 years.  I remained at Helios until  2013, when left I joined Teneo Strategy as a Managing Director, to help start up a new sports practice for the firm.
I left Teneo in late 2017 to strike out on my own again.
I served on the winning Beijing 2008, Vancouver 2010, Sochi 2014 and PyeongChang 2018 bids, the Russia 2018 World Cup bid, the bids for Golf and Wrestling's return to the Olympic Games Program and the 2013 Kazan Universiade Games bid.  I have also served on a few bids that didn't win such as Moscow 2012, Doha 2016, Rome 2020, Baku 2020 and Madrid 2020 and Almaty 2022.  But even in losing, I learned a great deal and made great friends.
My hobby in my spare time is Adventure Motorcycling around the world.  My four-man crew of friends and I have been to Spain, the American West and from the bottom of Alaska to the Arctic Ocean and back, mostly off road on dirt, in ditches and always with huge smiles.
Keep on riding.  You can check out our trips at www.qrt-tours.com.